IRIS/Spain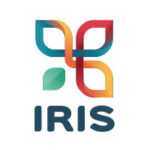 IRIS was established in Barcelona in 2007 as an advanced engineering and research company, specialising in the field of process engineering. IRIS has expertise in the following fields of engineering: Production Processes (with a strong specialisation in novel technologies); Smart Systems; and Optical Systems, combined with a knowledge and research capacity in environmental science, food technology and materials science.WEBSITE: www.iris.cat/
CONTACT: Yorgos Chalkias gchalkias@iris.cat

DECHEMA – Society for Chemical Engineering and Biotechnology e.V. (DECHEMA)/ Germany
DECHEMA – Society for Chemical Engineering and Biotechnology e.V., is an interdisciplinary scientific society with more than 5,500 personal and institutional members (including about 500 SMEs), whose activities cover wide areas relevant to the process industries. DECHEMA is dedicated to the support of Research progress and implementation in various fields of chemical engineering, including reaction engineering, catalysis, materials, process efficiency and environmental protection. DECHEMA is board member of the European Technology Platform Sustainable Chemistry (SusChem) and hosts several secretariats of organisations in this field: European Federation of Chemical Engineering (EFCE) and its international equivalent (WCEC), the European Federation on Corrosion (EFC) and the German Catalysis Society (GECATS).
WEBSITE: www.dechema.de/
CONTACT:

GlaxoSmithKline (GSK) /UK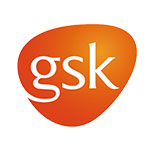 GlaxoSmithKline (GSK) is a British multinational pharmaceutical, biologics, vaccines and consumer healthcare company headquartered in Brentford, London. It is the world's fourth-largest pharmaceutical company as measured by 2009 drug sales. The company was established in 2000 by the merger of Glaxo Wellcome plc (formed from the acquisition of Wellcome plc by Glaxo plc) and SmithKline Beecham plc (formed from the merger of Beecham plc and SmithKline Beckman Corporation, which in turn was formed by combining the Smith Kline French and Beckman companies).
WEBSITE: www.gsk.com
CONTACT:
Grecian Magnesite (GM)/Greece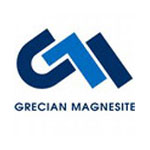 Grecian Magnesite is a privately owned modern company established in 1959 possessing a substantial know how in mining, processing and marketing of industrial minerals. One of its mission is to exploit and process mineral raw materials supplying quality products to a broad spectrum of industries. It ranks among the top magnesia producers and exporters in the world being no. 1 exporter of CCM in the EU, with a staff around 320 people and turnover 45 million €. The company ́s major deposits are located in Chalkidiki.
WEBSITE: www.grecianmagnesite.com
CONTACT:
Institute of Photonic Sciences (ICFO)/SPAIN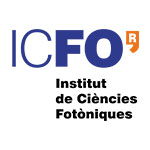 ICFO – The Institute of Photonic Sciences (www.icfo.eu) was created in 2002 by the regional government of Catalonia and the Technical University of Catalonia. The Institute was launched with the mission to become a world-leading research center in Photonics. ICFO currently hosts more than 250 researchers organized in 23 research groups working in 60 state-of-the-art research laboratories, equipped with the latest experimental facilities and supported by a range of cutting-edge facilities for nanofabrication, characterization, imaging and engineering.
WEBSITE: www.icfo.eu
CONTACT:
Institute of Technology Tralee (ITT)/Ireland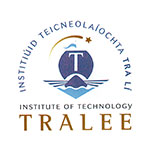 The IMaR (Intelligent Mechatronics and RFID) Technology Gateway is part of the Institute of Technology Tralee in Ireland. IT Tralee is a university level institution with a range of programmes from craft to postgraduate level. ITT has over 3,500 full-time and part-time students and 250 staff. Established in 1977, the Institute has operated autonomously since 1993. It provides education and training, facilitates industrial research and consultancy, and is a major engine of economic and social development in the region. The majority of the research conducted at the Institute is collaborative and focused on delivering innovative solutions to our industrial partners to promote cost competitiveness.
WEBSITE: www.ittralee.ie
CONTACT:
MBN Nanomaterialia S.p.A.(MBN)/ITALY
MBN Nanomaterialia S.p.A. (Italy) (http://www.mbn.it/) was established in 1994 with core business being concentrated in the development of mechanochemical reactors for the production of nanophased materials produced by high energy ball milling. With an industrial production capacity of 150 ton/range, MBN's mission is to bring nanotechnology from research environment to everyday life products offering to the market innovative nanomaterials adaptable to conventional and new powder metallurgy and deposition processes. The industrial production is focused on environmental friendly (Co free) alloys for diamond grinding tools and high performance thermal spraying powders (Ti, WC-Co, MMC's).
WEBSITE: www.mbn.it
CONTACT:
Megara Resins S.A (MEGARA) / GREECE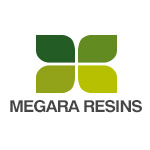 Megara Resins S.A. is a diversified manufacturer and supplier of raw materials for industrial and architectural coatings as well as rosin based and other synthetic resins for the paint, adhesive, paper and construction industry. For over 40 years, Fanis Megara Resins S.A. has been a pioneer in creating innovative technologies to help coatings formulators meet their customers' most demanding applications. Today, the company remains firmly committed to the pillars of innovation and new technologies and is widely regarded as being the most innovative Greek supplier to the coatings industry through its continued investment in R&D, technical support and new product development.
WEBSITE: www.megararesins.com
CONTACT:
Spectral Engines Oy (SPECTRAL) / Finland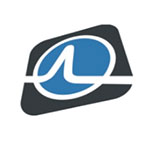 SPECTRAL's core technical competence is in the design and realization of optical sensors based on MEMS Fabry-Perot Interferometers. SPECTRAL's expertise is to match the end-user requirements all the way to MEMS fabrication specifications in order to meet cost and performance targets. We design the sensor concept, identify critical parameters by modelling, environmental tests and vast experience and use our knowledge in electronics design, embedded software, thermal design and spectroscopy to realize high-performance sensors.
WEBSITE: www.spectralengines.com
CONTACT:
Universitat de Barcelona (UB)/ Spain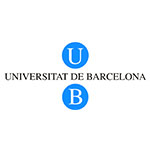 The University of Barcelona (UB) was founded in 1450. Today it boasts of a student body of 63,020 and a research staff of 5,312 members. Degrees are offered in 73 different areas of teaching with numerous postgraduate and doctorate programs as well as continuing education courses. The University of Barcelona (UB) is the largest of the six universities of Barcelona and of the ten in Catalonia. The UB is ranked the first Spanish university, and the twenty third European institution, in scientific quality and productivity.
WEBSITE: www.ub.edu
CONTACT:
Technische Universitaet Dresden (TUD)/ Germany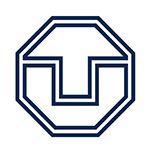 The TU Dresden is one of eleven German universities that were identified by the German government as an 'excellence university'. TUD has about 36.500 students and almost 5319 employees, 507 professors among them, and, thus, is the largest university in Saxony, today. TU Dresden is strong in research, offering first-rate programmes with an overwhelming diversity, with close ties to culture, industry and society. As a modern full-status university with 14 departments it offers a wide academic range making it one of a very few in Germany. The TUD has extensive experience in project co-ordination and project management at national and international level.
WEBSITE: www.tu-dresden.de
CONTACT:
University of Leeds (UNIVLEEDS) / UK
The School of Chemical and Process Engineering (SCAPE) is a distinctive, multidisciplinary combination of materials and process engineering, undertaking research within the energy and transport, particle science and engineering, health and personal care, and speciality-materials sectors. Much of our research is challenge driven and impacts on real-world issues, to the benefit of industry and the general public. Our research expenditure is circa £6M p.a. comprised from a number of different funding sources including, Research councils UK, industry, Innovate UK (Technology Strategy Board), European Union (FP7, H2020) and regional government. We place a strong emphasis on the transfer of knowledge to industry and technology transfer organisations.
WEBSITE: www.leeds.ac.uk
CONTACT:
Universitat Rovira i Virgili (URV)/Spain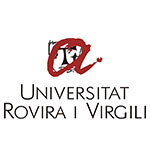 Universitat Rovira i Virgili (URV) was created in 1991 as a public institution orientated to place knowledge at the service of society so as to contribute to the social and economic development of the region. The URV trains professionals under the precepts of the European harmonization, a key factor in order to open the doors to a professional world without frontiers, by providing 52 programs of study in a wide variety of knowledge areas for over 13.000 students. In 2011, URV was ranked the third University in Spain in terms of scientific productivity.
WEBSITE: www.urv.cat
CONTACT:
VTT Memsfab Ltd (Memsfab) / Finland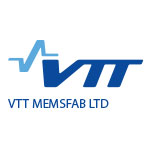 Contract manufacturing of micro- and nanoelectronic materials and devices.
WEBSITE: www.vttmemsfab.fi
CONTACT:
VTT Technical Research Centre of Finland (VTT)/Finland
VTT Technical Research Centre of Finland Ltd is a state owned and controlled non-profit limited liability company established by law and operating under the ownership steering of the Finnish Ministry of Employment and the Economy. VTT's activities are focused on three areas: Knowledge intensive products and services, Smart industry and energy systems, and Solutions for natural resources and environment. VTT is impact-driven and from its wide multi-technological knowledge base, VTT can combine different technologies, produce information, upgrade technology knowledge, and create business intelligence and value added for its stakeholders.
WEBSITE: www.vttresearch.com
CONTACT:
Zurich University of Applied Sciences (ZHAW) / Switzerland
The ZHAW is one of the leading universities of applied sciences in Switzerland. Teaching, research, continuing education, consulting and other services are both scientifically based and practice-oriented. Graduates of the ZHAW hold their own on national and international markets and in the intercultural working world. About 11'000 students are enrolled at the ZHAW in a total of 26 Bachelor's degree programmes and 13 consecutive Master's programmes. The university also offers a broad range of continuing education courses, including over 40 Master's of Advanced Studies programmes. 30 institutes at the ZHAW network their resources to provide business and industry with customised services.
WEBSITE: www.zhaw.ch/en/university
CONTACT: